Welcome address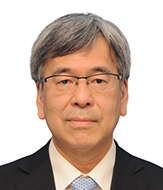 It is our great pleasure and honor to announce the 13th International Gastrointestinal Consensus Symposium (IGICS) to be held on February 8, 2020 as a keynote program of the 16th Annual Meeting of the Japanese Gastroenterological Association (President: Yoshikazu Kinoshita, Director, Steel Memorial Hirohata Hospital), which will take place in Himeji on February 8 and 9.

The theme of the 13th IGICS is "From Basics to Translational and Clinical Research." The ultimate purpose of medical research is to improve how we diagnose and treat health conditions, and to improve health outcomes for patients. The results of basic research, including pure laboratory or animal investigations, have the potential for application to human disease. Translational research focuses on translating discoveries from basic research into clinical settings. The results obtained in translational research are applied in clinical research and lead to solutions to real world problems. A clinical trial is a kind of study conducted with patients to evaluate a new medical treatment, drug, or device. Clinical trials make it possible to offer the best treatment options for our patients in actual clinical settings.

We welcome you to submit abstracts of basic, translational, and clinical studies across a wide range of gastrointestinal disease areas.

Himeji is situated in the western part of Hyogo Prefecture, close to Kobe. Himeji is home to many historical sites, including Himeji Castle, a Japanese national treasure that was designated as a World Cultural Heritage Site. We sincerely look forward to seeing you in Himeji in February 2020.

Takeshi Kamiya, MD., Ph.D.
Professor, Department of Medical Innovation,
Nagoya City University Graduate School of Medical Sciences
Chairperson of the 13th IGICS
General information
Call for abstracts
Submission period
May 15 (Wed.),2019- July 17 (Wed.), 2019 
→ 

Extended to July 31 (Wed.), 2019


→  

Extended to August 7 (Wed.), 2019




→

 

Closed. Thank you very much for your submisson.



Topics
Gastrointestinal Disease: From Basics, Translational To Clinical Research
Official Launguage
English
Acceptance
All abstracts will be reviewed and will notify the acceptance in October 2019 by email.
Submission
Please download the instraction & submission form from below.
abstract_submission_form
Contact
Secretariat of IGICS
c/o Keiso Shobo Publishing Co., Ltd.
2-1-1 Suido, Bunkyo-ku, Tokyo 112-0005 Japan
Tel +81-3-5840-6339 / Fax +81-3-3814-6904 / E-mail IGICS@keiso-comm.com