Welcome address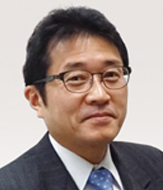 On behalf of International Gastroenterological Consensus symposium (IGICS), it is our great pleasure to welcome to the 12th IGICS on February 2nd 2019 as a keynote program of 15th annual meeting of the Japanese Gastroenterological Association (President, Professor Kazuma Fujimoto, Gastroenterology, Saga University) which is held on February 1st and 2nd in Saga.

The topic of the 12th IGICS is " New era in endoscopy".
An era where esophageal, gastric and colorectal cancer can be treated with endoscopy has come, and early cancer has become a disease of internal medicine from surgery. Even now, accurate diagnosis, expansion of treatment indications, and study of a new therapeutic procedure researches are being conducted.
On the other hand, the role of endoscopy becomes important to even a benign disorder. With rapid westernization, reflux esophagitis increases in Asia, and endoscopy play an important role in the diagnosis and diagnosis of its complications.
Endoscopy are also used for diagnosis, treatment and research of inflammatory bowel disease and functional gastrointestinal disorders. Namely, duodenal tissue taken by biopsy contribute the elucidation of mechanism of functional dyspepsia. In addition, influence of H.pylori on gastric mucosa became to be diagnosed by endoscopy. Furthermore, a new therapeutic technique such as POEM has been developed.
In this way, we are now standing on a new era of endoscopy.

Regardless of topics, we are welcome to submit about gastrointestinal diseases widely and encourage discussion about the future of the gastrointestinal disease with colleagues across a border.


Saga prefecture is location in northwestern part of Kyushu, next to Fukuoka. Saga has rich nature, culture, history, hot springs and good tasty foods which is from sushi and Wagyu beef to healthy local dishes using locally produced ingredients. You will find not only great nature but also delicious foods in Saga.

Akihito Nagahara MD., PhD.
Chairperson of the 12th IGICS
General information
Date
February 2nd (Sat.), 2019
Venue
Hotel Grande Hagakure
2-1-36 Tenjin, Saga 840-0815 Japan
Tel +81-952-25-2212
Access
Grande Hagakure
Call for abstracts
Submission period

We have closed call for abstracts. Thank you very much for your kind cooperation.

Topics
New era in endoscopy
Official Launguage
English
Acceptance
All abstracts will be reviewed and will notify the acceptance in October 2018 by email.
Submission
Please download the instraction & submission form from below.
abstract_submission_form
Contact
Secretariat of IGICS
c/o Keiso Shobo Publishing Co., Ltd.
2-1-1 Suido, Bunkyo-ku, Tokyo 112-0005 Japan
Tel +81-3-5840-6339 / Fax +81-3-3814-6904 / E-mail IGICS@keiso-comm.com